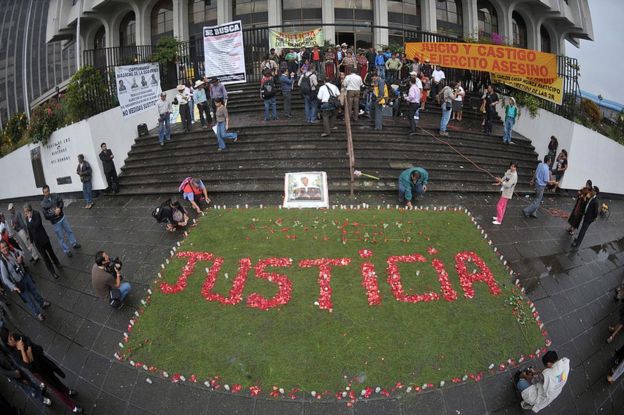 In 2010
Santos Lopez Alonzo
was arrested in the US on immigration violations and held as a material witness in the US prosecution of a fellow former Guatemalan soldier. On August 10, 2016 he was deported to Guatemala after a federal court refused his plea to stay because he feared for his life. He feared for his life, he said, because he gave testimony to a grand jury in the US.
Lopez formed part of an elite US-backed special patrol of the Guatemalan Army known as the "Kaibiles" who carried out special operations and intelligence. He was one of four soldiers suspected of having participated in a massacre and who ended up in the US living in Florida, Texas and California until they were arrested.
On November 27, 2018, Lopez, now 66, was sentenced by a Guatemalan court to 5,160 years in prison for having participated in one of the worst massacres in Guatemalan history, in a village known as "Las Dos Erres," in the north of Guatemala, during December 6-8, 1982. He was convicted of the killing of 171 persons and crimes against humanity against 201 victims, and received 30 years in prison for each of the persons killed and an additional 30 for the crimes against humanity. The numbers are symbolic because the maximum sentence permitted under Guatemalan law is 50 years.
An independent truth commission held the Guatemalan Army responsible for most of the deaths in the 36 year civil war that resulted in 200,000 deaths.